Our Approach to Dog Training
Good Human Dog Training is committed to providing humane, reward-based dog training, behavior modification, learning experiences, and quality resources that combine science, empathy, integrity, and humor.

We're really teaching YOU to train your dog. We'll ensure you understand HOW to teach your dog and the WHY behind the process. We'll give you the knowledge and put the skills in your hands so that you can train any dog who shares your heart and home.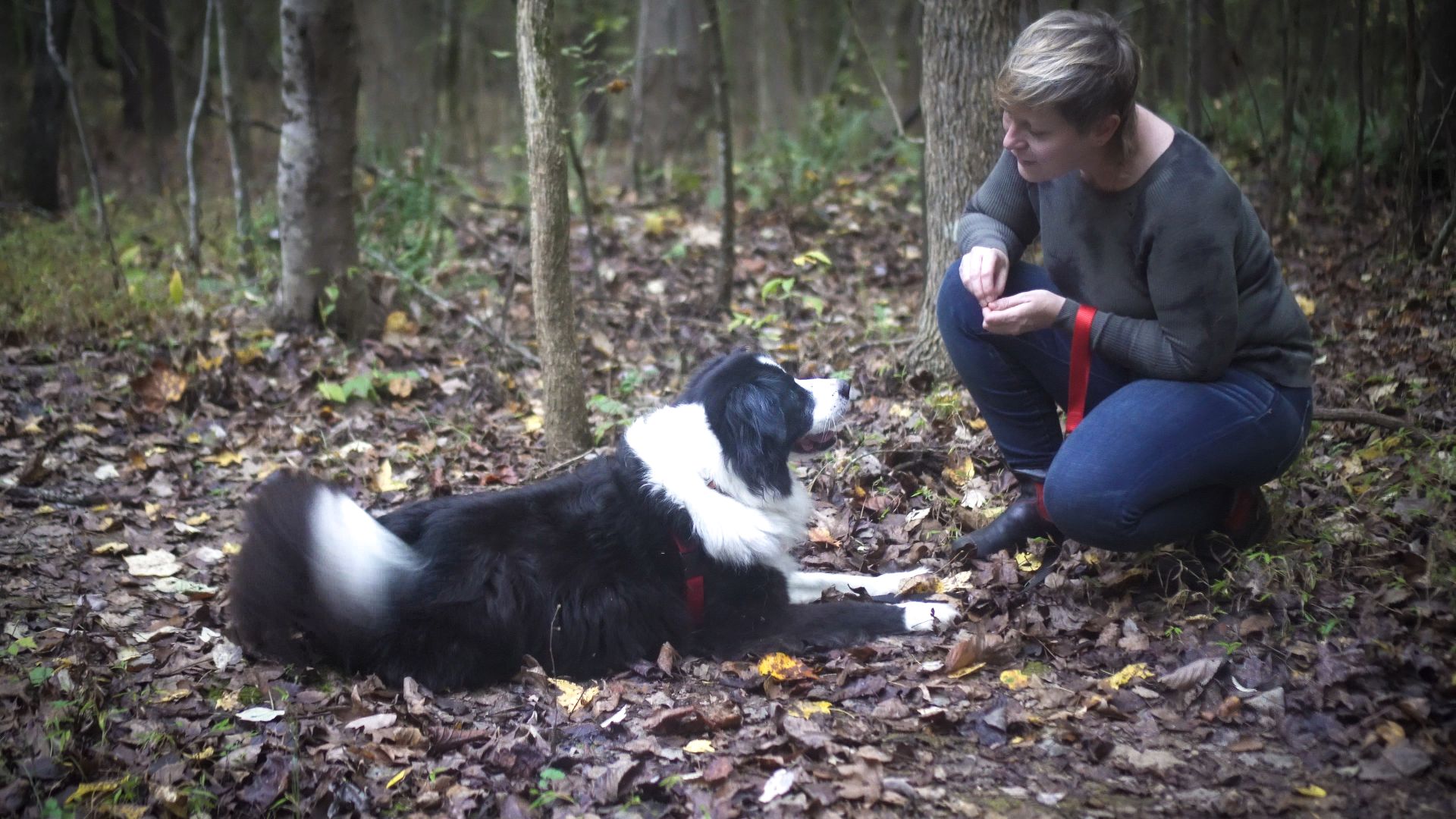 Why Choose Good Human Dog Training?
Our values are our core. They're why we study, practice, and root our beliefs in the science of behavior.
Teamwork
We practice teamwork with our clients, so you can develop teamwork with your dog. We thrive on the reciprocity of a relationship based in love and respect.
Goodness
We believe in sharing goodness and kindness. It's our north star and guides every interaction we have with you and your dog.
Creativity
From overhauling the environment to using interpretive dance to explain a technique to a client, we think outside the box.
Skillz
Our approach is based on formal education and experience with loads of dogs, which is why we know what works. Also, science.
Humor
We take our work seriously, but we don't take ourselves too seriously. Laugh and your dog laughs with you!
Trust
We create safe spaces for our clients. The more you trust our process, the more you trust your dog. Physical and psychological safety is priority for both species.
Dog Behavior
Help
For dogs with behavioral concerns such as:
Aggression (people, dogs, and animals)
Reactivity on walks
Fear of people, noises, etc.
Excessive barking
Resource guarding

Welcoming a new baby
Empty space, drag to resize
What's included in the lesson:
Management protocols to reduce unwanted behavior, an ​in-depth, customized training plan. and email support.

Dog and Human Training
For dogs with no
behavioral concerns.
During these sessions, we will discuss ways to set your new dog up for success and train foundation behaviors.
Empty space, drag to resize
Some things we may cover:
Basic training principles
House and crate training
Leash Manners
Manners around the house
Attention to cues, sit, stay, down, go to your mat, recall, tricks
Service Dog Program
Train your own dog to be your service dog.
Our multi-phase program is based on the International Association of Assistance Dog Partners (IAADP) guidelines.
Empty space, drag to resize
Benefits include:
Learn to effectively train your own dog
Start-to-finish program
Online community
Learn at-a-distance
Affordable options
Begin today!
Online
Learning
Learn at your own pace.
We offer practical training courses for pet dog owners and a start-to-finish service dog program. All courses include options for additional support.
Empty space, drag to resize
Course topics include:
Polite greetings

Leash reactivity

Dog body language

House manners

Managing multi-dog households and more!
\Learnworlds\Codeneurons\Pages\ZoneRenderers\CourseCards
Jen has the compassion and smarts to connect with dogs and humans alike! She is committed to positive experiences too!
MeLISSA
Jen was also wonderful about following up and continuing to offer assistance, as needed. I feel like I can go back to Jen for more training if we hit a roadblock. I appreciate all Jen has done for me & my dogs!
Amy
She is dependable and trustworthy. Also, what a relief to find someone so communicative so that I could know what to expect!
Rebecca
We had worked with Jennifer previously, and even though it had been quite some time, she remembered our dogs' temperaments and immediately made them feel more comfortable.
Savannah
Feedback helps us grow and shapes us into the best dog trainers we can be. Read more reviews!
Learn the Art of Making
Learn the tools used by the world's top professionals
Develop your professional skills
Learn how to create amazing products
The secrets of language
The skills you need to become a real professional
Become a better professional
Boost your confidence, master the field
Created with